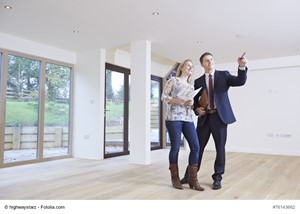 As a home seller, it is important to do everything possible to ensure your house impresses buyers. If your residence makes a positive impression on buyers, you could speed up the house selling process. Plus, you may be better equipped than ever before to maximize your house sale earnings.
Now, let's take a look at three tips to help you transform your home from drab to fab and ensure your residence garners lots of interest from potential buyers.
1. Upgrade Your House's Curb Appeal
Your house only gets one chance to make a positive first impression on buyers. Fortunately, if you enhance your home's curb appeal, you can make the most of this opportunity.
Completing assorted home exterior upgrades may help you make your residence stand out to buyers. For instance, mowing the lawn and trimming the hedges will help you quickly improve your house's front lawn. You also may want to repair any cracked or damaged home siding.
2. Eliminate Clutter
There may be no time like the present to remove unwanted items from your house. Because if you eliminate home clutter, you can show off the full size of your living space to potential buyers.
To cut down on home clutter, you may want to host a yard sale or list unwanted items online. This will allow you to simultaneously get rid of unwanted items and earn extra cash.
You can always donate unwanted items to a local charity, too. Or, you can give unwanted items to family members and friends.
3. Clean Each Room of Your House
An in-depth home cleaning is a must, particularly for an individual who wants to enjoy a seamless house selling experience.
When it comes to cleaning a home, there are lots of options at your disposal. For do-it-yourselfers, you can allocate time and energy to mop the floors, wipe down countertops and perform other house cleaning tasks. On the other hand, if you want extra help, you can hire a professional home cleaning company.
As you search for ways to stir up interest in your residence, you may want to employ a real estate agent as well. If you have a real estate agent at your side, you can get the help you need to expedite the house selling journey.
A real estate agent knows the ins and out of the home selling journey and can help you plan accordingly. First, he or she will meet with you and learn about your home selling goals. A real estate agent then will put together a plan designed to help you achieve your goals without delay. And if you ever have concerns or questions as you navigate the home selling journey, a real estate agent is ready to respond to them.
Want to get your house ready for the real estate market? Take advantage of the aforementioned home selling tips, and you could reap the benefits of a fast, profitable house selling experience.