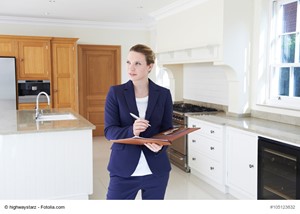 Attending open houses is common for property buyers in cities and towns nationwide. However, there is no set number of open houses that a homebuyer will need to attend to discover his or her dream residence. In some instances, a buyer may find the ideal home after attending his or her first open house. Or, a buyer may attend dozens of open houses and fail to find a residence that matches his or her expectations.
As a homebuyer, it is important to do everything possible to make the most of an open house. Lucky for you, we're here to help you get ready for an open house and ensure that you can maximize the value of this event.
Now, let's take a look at three tips to help you get ready for an open house.
1. Create a List of Home Questions
You may have learned about a home from a listing. Yet a listing only offers a limited amount of information about a residence. And if you have additional questions about a residence, an open house provides you with a great opportunity to receive responses to your queries.
Craft a list of questions before you attend an open house – you'll be glad you did. With this list in hand, you can ask questions about a home and gain the insights you need to help you decide whether a residence is right for you.
2. Perform Research
Try to collect as much information as you can about a home prior to an open house. That way, you can have a good idea about what to expect when you attend this event.
Also, you may want to put together a game plan before an open house. This plan allows you to prioritize different areas of a residence that you want to check out. Plus, it may help you conduct an in-depth review of a residence.
3. Consult with a Real Estate Agent
A real estate agent is happy to help you plan ahead for any open house. If you employ a real estate agent today, you can receive comprehensive assistance as you conduct your house search.
Typically, a real estate agent will keep you up to date about open house events in your preferred cities and towns. This housing market professional can attend an open house with you and offer immediate feedback as well. In addition, if you want to submit an offer to purchase a residence after an open house, a real estate agent can help you do just that.
Let's not forget about the expert housing market insights that a real estate agent can provide, either. A real estate agent can offer insights into housing market patterns and trends. By doing so, a real estate agent can help you narrow your home search and ensure that you can find a great house at a budget-friendly price.
Ready to attend an open house? Use the aforementioned tips, and you can attend an open house and learn about all aspects of a residence.